Application
---> PLEASE NOTE CORONA CONDITIONS <---
Regenerative Procedure
The "Galerie B" of the Frankfurter Kunstverein is a non-commercial platform for contemporary art.

The "Regenerative Procedure" offers a forum for artists who are willing to be looked over their shoulder while working and exhibiting. Hereby a working residency of about four weeks is offered, which enriches the inhabitants and visitors of the double city Frankfurt-S?ubice as well as the artists present.
At the beginning of their working stay, the artists exhibit the finished works they have brought with them in one part of the rooms, and at the end they show the results of their work at a finissage.
The presence of the artist during the opening hours of the gallery, Tuesdays to Fridays, 14:00 to 18:00, is an integral part of the working residency and serves to establish contact between the working artist and the visitor. Accommodation is available in the immediate vicinity of Gallery B in the same historic building complex.
"Frankfurter Gesichter" invites artists from Frankfurt, Slubice and the nearby German-Polish border region to show their work at "Galerie B" and also to work on site.
Application documents to be submitted, digital:

- Portfolio with max. 20 examples of work
- artistic curriculum vitae
- Concept paper on the project in Gallery B

Please submit the application documents for 2024

- "Regenerativverfahren" by September 30
- "Frankfurter Gesichter" by September 30
Please send us your application documents to the following address:
Galerie B
Frankfurter Kunstverein e.V.
Lindenstraße 4
15230 Frankfurt (Oder)
GERMANY

Keyword:
"Regenerativverfahren 2024 " lub "Frankfurter Gesichter 2024 "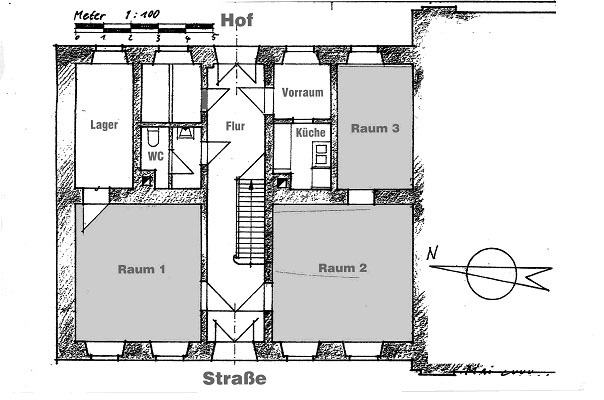 Please send inquiries via e-mail: vorstand@ffkv.info